City Snapshot: Welcome to Tucson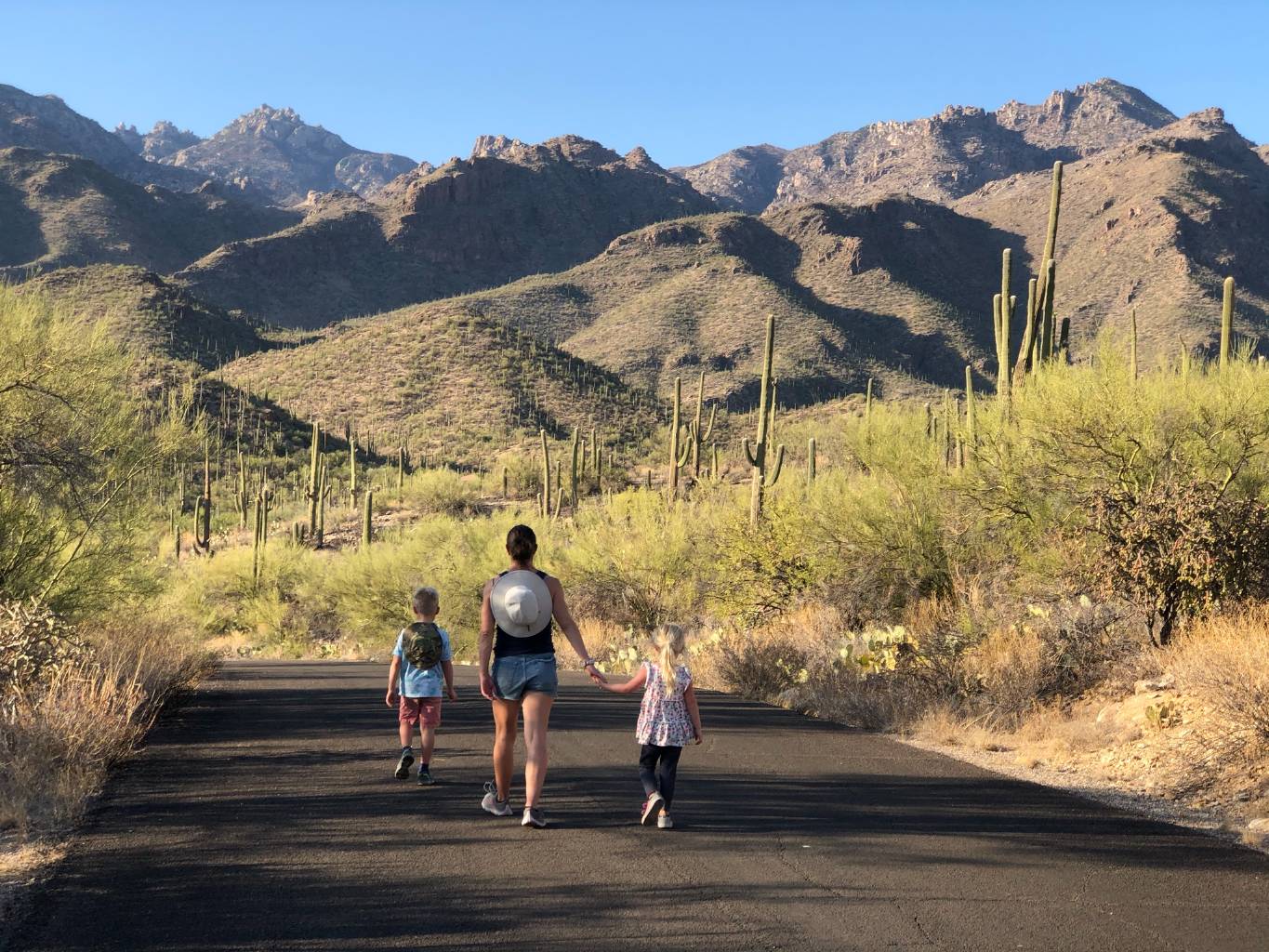 Arizona Sun Corridor is one of the fastest-growing megaregions in the United States. Its population and size make it comparable to Indiana, and it's expected that Phoenix and Tucson will help double the population in this area by 2040. While Phoenix may get a lot of the national acclaim, Tucson boasts more than half a million residents, making it the 33rd largest city in the country.
In fact, Forbes Advisor ranked Tucson third in a list of 99 metro areas for accounting degree holders in 2023. The ranking considered factors such as population, CPA/tax preparer offices per 1,000 businesses, median income and median home price. The city has established a foothold for its beautiful desert scenery, historic locations, economic opportunities and foodie scene.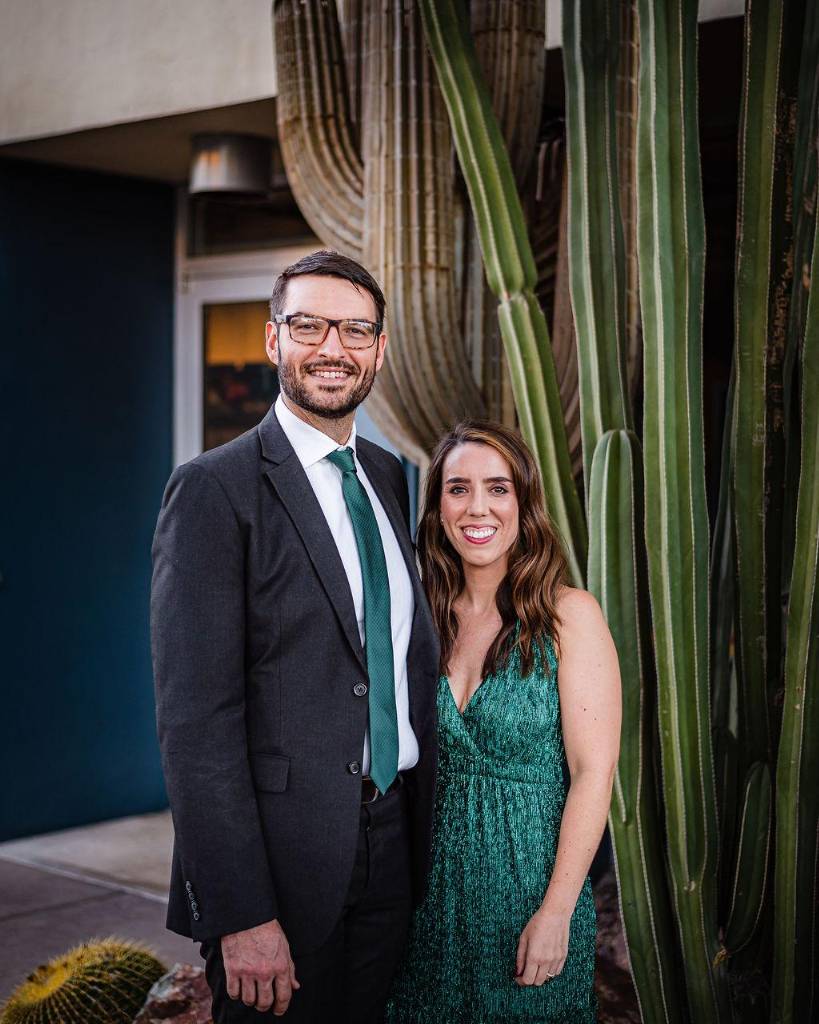 Mikaela J. Knutson, CPA, an accounting and assurance senior manager for BeachFleischman, was born and raised in Tucson. After studying at Northern Arizona University, she decided return to the Old Pueblo.
"What kept me in Tucson is that it provides the benefits of a bigger city," said Knutson. "But you still get that small community feel wherever you go."
Changes around the city brings new manufacturing facilities and apartments, the old Foothills Mall reimagined as a mixed-use neighborhood, and burgeoning construction hubs. Still, Tucson preserves its natural landscape and a Tucsonan's favorite hobby: hiking.
"On an ideal weekend, I will get outdoors and hike somewhere locally," Knutson explained. "I like the Brown Mountain Trail, which is on the other side of town. Many people enjoy hiking in Sabino Canyon— so that's another favorite."
As a member of the firm's construction practice, Knutson has seen first-hand the tremendous growth the industry has been experiencing.
"Several of our clients have a large backlog of projects," Knutson said. "These companies are constantly hiring workers in hopes of managing the construction boom and completing projects for their customers."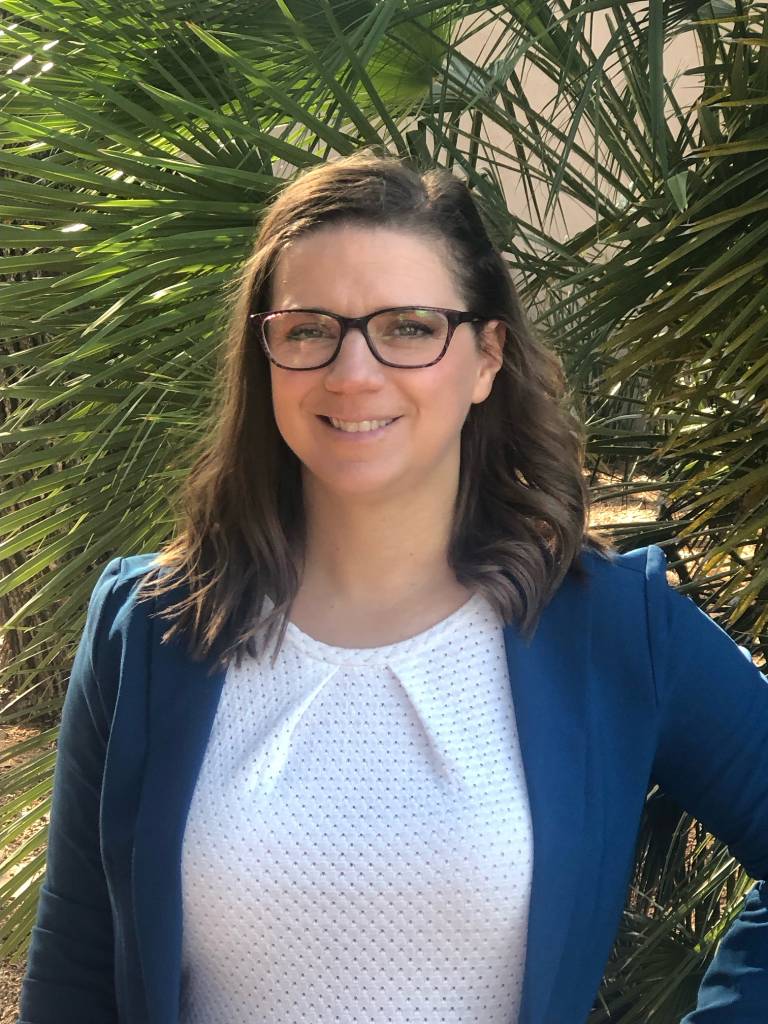 "A unique aspect of Tucson is the types of businesses here," said Kaylan Brushwood, CPA, a tax senior manager at BeachFleischman. "It's largely local and family-owned, which makes serving clients really rewarding."
Brushwood makes time to be involved in estate planning groups that meet in person across Tucson about once a month, such as the Southern Arizona Estate Planning Council. The group, comprised of attorneys and wealth advisors within the estate planning community, brings in speakers and hosts collaboration forums.
"I enjoy hearing the perspectives of other professionals' because it's easy to get locked into what CPAs are concerned about," she said. "There's so much camaraderie that can come from being in a room with your peers."
Brushwood has lived in Tucson twice. The first time, she arrived from Dallas with her husband, who was studying for his graduate degree from the University of Arizona. The following six years she lived in Colorado, during which Brushwood continued to work for BeachFleischman remotely. In 2021, she returned with her family to the beautiful Sonoran desert.
"It's the biggest city with a small town feel that I've ever experienced," Brushwood explained. "I often run into people I know. My boys participate in sports, so we're constantly in various fields throughout the city. I get to see and experience a lot of Tucson because of this."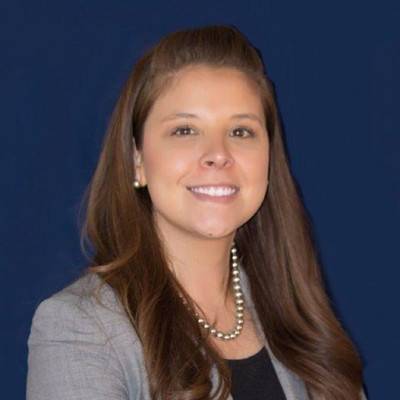 Alicia White, CPA, senior manager at Keegan Linscott & Associates, also moved to Tucson to study for her graduate degree from the University of Arizona in 2008.
During the recession, she reevaluated her priorities and knew she wanted to do something different. She thought about what she had enjoyed at past jobs and during her time as a student studying for her undergraduate degree and MBA. On a whim, she stopped in at a local accounting firm.
"I probably said something like, 'This might be an odd question, but is there anybody here that would talk to me about their profession to help me get a feel if that's something I want to do,'" White remembered. "I ended up talking to somebody who had a similar history as mine, someone who didn't have an undergraduate degree in accounting."
From that conversation, she decided to pursue her Master's in accounting, and went on to graduate from the University of Arizona and begin at KLA. Though much has changed in her career since, she loves the chance to get out and meet with clients, many of which are located in southern Arizona. With so many offices working with hybrid teams, including KLA, the opportunities are rarer, but it's still a priority to stay involved in the business community.
"Our firm is very big into giving back into the community, and there are always organization looking for qualified people to help and sit on boards," White said. "It's something else I enjoy about southern Arizona."
According to 501c3lookup.org, there are 5,704 501(c)3 nonprofit organizations in Tucson, making it a key player in the region. With the support of her firm behind her, White serves on the board and committees for United Way of Tucson and Southern Arizona and for Greater Tucson Leadership.
"Both of the organizations do great things for Arizona," she said. "I actually went through Greater Tucson Leadership's flagship program. I was originally from Buffalo [New York], so it as a great way to get ingrained in the community."
Critical Path Institute (C-Path) is a nonprofit based in Tucson with the mission of advancing and accelerating the drug development and approval process to get medications to patients faster. Its founder was the former dean the University of Arizona's College of Medicine in Tucson, and now it has over 150 employees in its hybrid team.
Kevin B. Perkins, CPA, is Chief Financial Officer has lived in Tucson twice and most recently returned in 2019, after 10 years in foreign service with the government. During that time, he served a finance officer with the U.S. Department of State in embassies and consulates in places like El Salvador, Senegal and Bahrain.
"At the time, my wife and I had three kids who had never lived in the United States. We wanted to move back stateside and kept thinking fondly of the years we had spent [previously] in Tucson and decided to move back here to provide some stability for the family and explore all that southern Arizona has to offer."
They love everything the city offers: the convenience of a city of a million people in it, without the "hustle and bustle" of Central Phoenix.
Still, there are college football games to enjoy at the U of A and plenty of restaurants, as Tucson is UNESCO City of Gastronomy, designing the city's culinary heritage of Mexican and Native American traditions. As a family, they enjoy exploring Sabino Canyon in the Coronado National Forest. What may be a destination attraction to some is just a quick 10-minute drive for them.
"If the majority of the state has a Valley perspective," Perkins said, "I think the misconception is that Tucson is a small town. Compared to the Valley, just about every place in the country is a small town. People who come here have a very good life and a successful career with lots of opportunities that a metro area with 1 million plus person cities would offer."